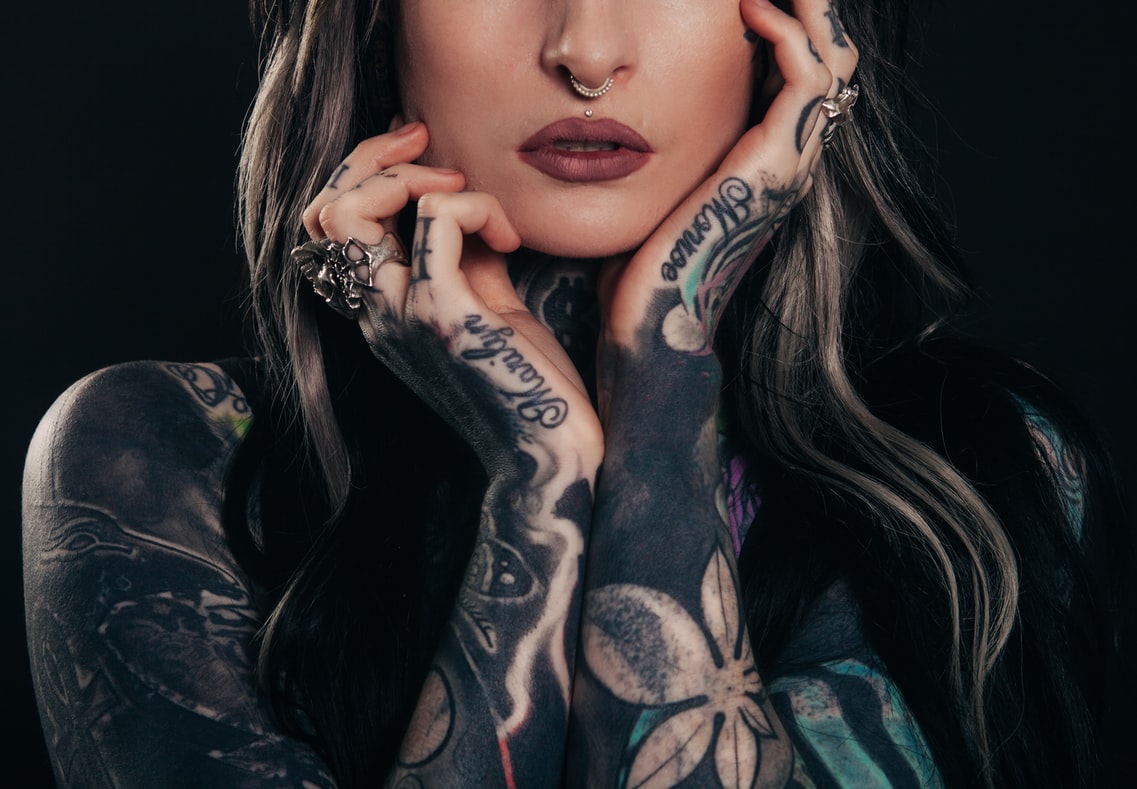 Tattoos are forever! You want to get something that you will love, and live with, every single day.
For that reason and more, we thought it would be good to tell you about a few tattoo ideas that you will love. Are you ready for some inspiration? We bet you are, so here goes!
Birds flying out of their cage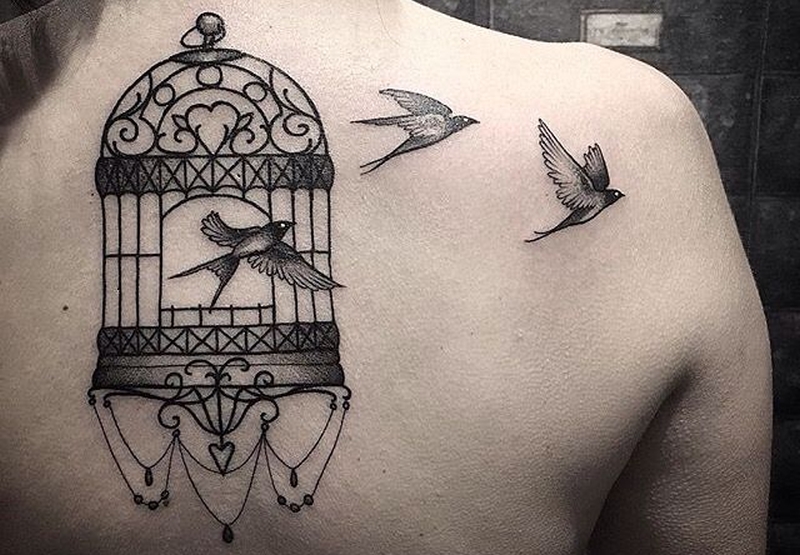 Do you yearn for independence and being free?
This is the tattoo for you. It symbolizes your inner thoughts in the form of birds flying away like you would from mental or physical slavery. It is important to fly away from depression, a bad job or relationship.
The "birds flying out of a cage" tattoo can be inked on both genders with basic colors such as brown and black. It is ideal for the upper arm of people with light skin tone. If your skin tone is darker, opt for denser outlines.
The delicate flower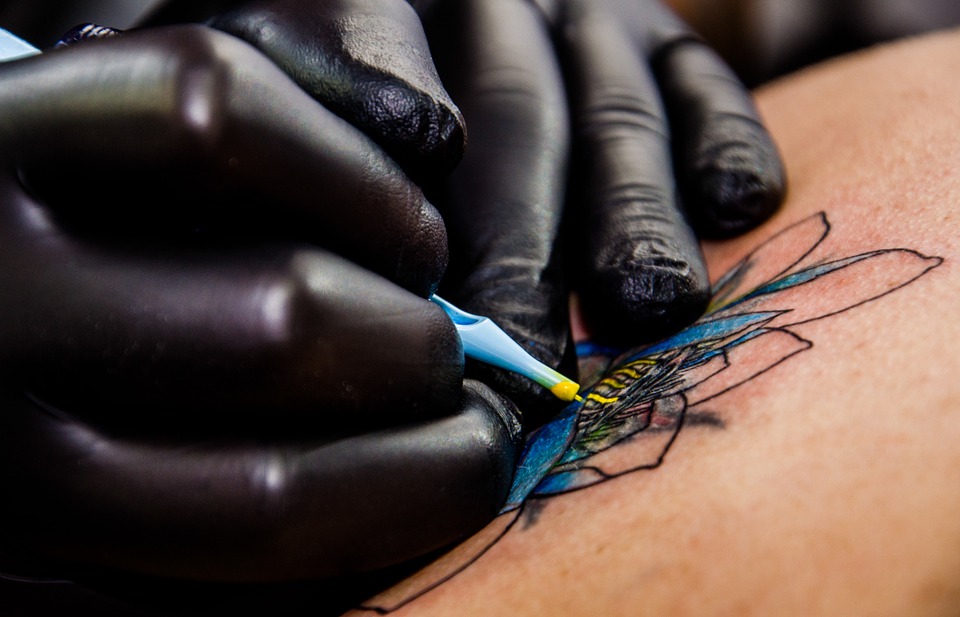 Flowers must be some of the best designs in the tattoo world. They are beautiful, adorable and very impressive.
Consider a blooming flower that has a small bud. It symbolizes love, beauty, youthfulness, and hope. To introduce a feeling of fragility, tell your artist to add some water inking.
It looks best on the side of your arms as it is vertical in shape.
A path of mountains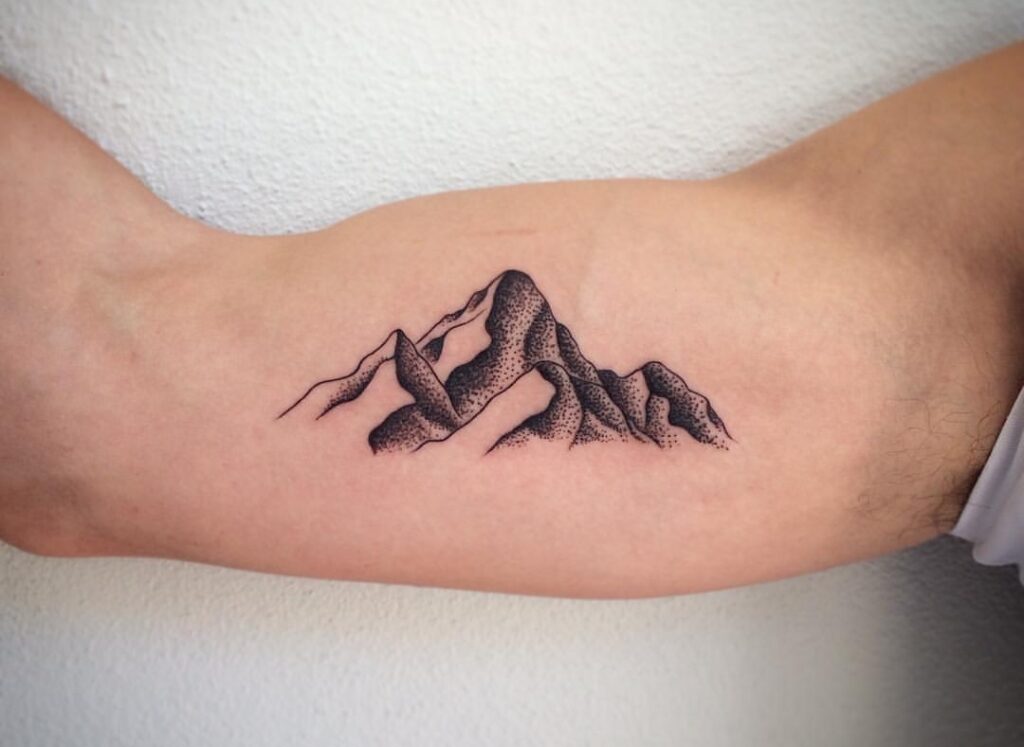 Mountains symbolize a firm spirit of courage and strength. They could represent the long journey that is human life.
At the bottom of the mountains, you can have an arrow going through the ranges, showing your present, past and future life.
The sun can also be featured to indicate the start and end point of your life. If you are looking for a tattoo with a deep meaning, this is a good choice for you. It is suitable for almost all skin tones.
A miniature sapling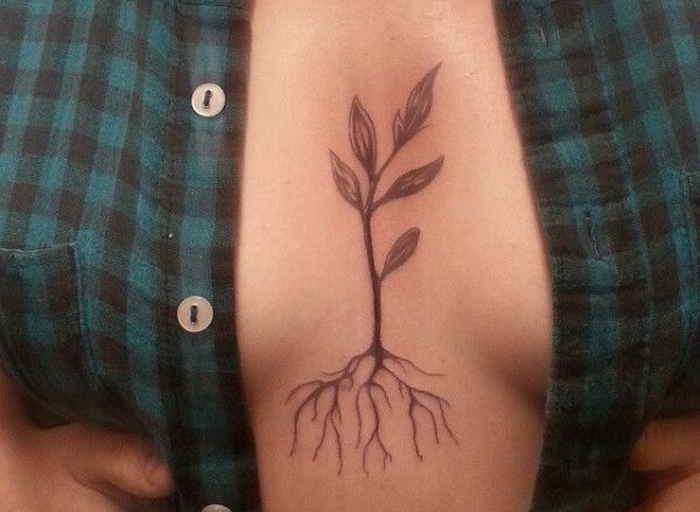 The sapling may look small, but its delicate nature flourishes into a big tree over time.
The tattoo symbolizes hope, youthfulness, prosperity, and longevity. It is inked vertically to represent the upward trend of human life.
If you are starting a new relationship, career or self-development journey, the green sprout can serve as a great source of inspiration.
You can choose to have a name or goal on the tattoo to create that much desired connection.
It needs to be inked on a small area, but one that is visible, such as above your ankle, or on your wrist.
Mystical moon charm tattoo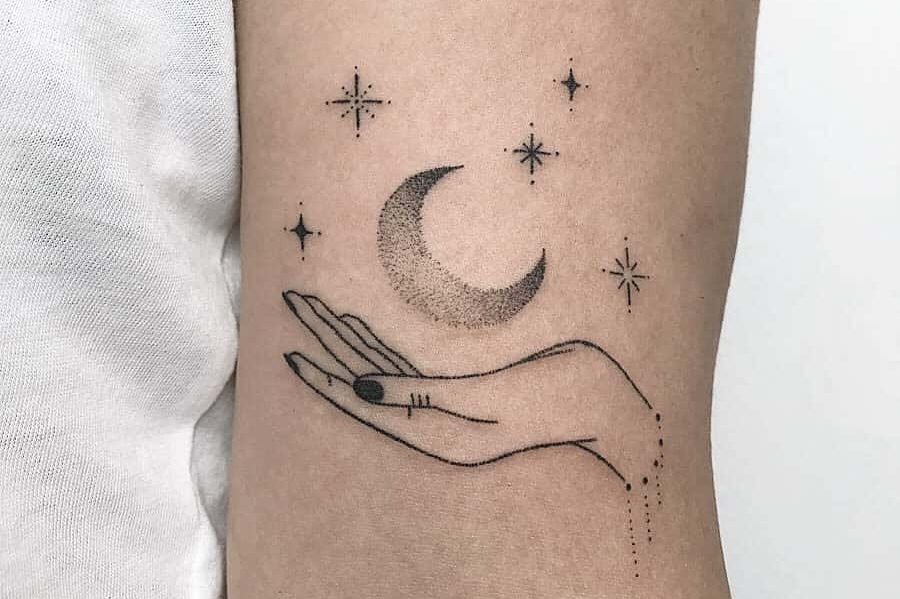 Are you in search of a small but incredibly meaningful tattoo?
This is an adorable design based on the crescent moon. It shows creativity, and above all, your femininity.
The colors symbolize your emotions, while the charms represent success and good luck in all that you will embark on. It works well for women and can be inked on the neck, the outer part of the wrist or on one side of your shoulder.
The black scorpion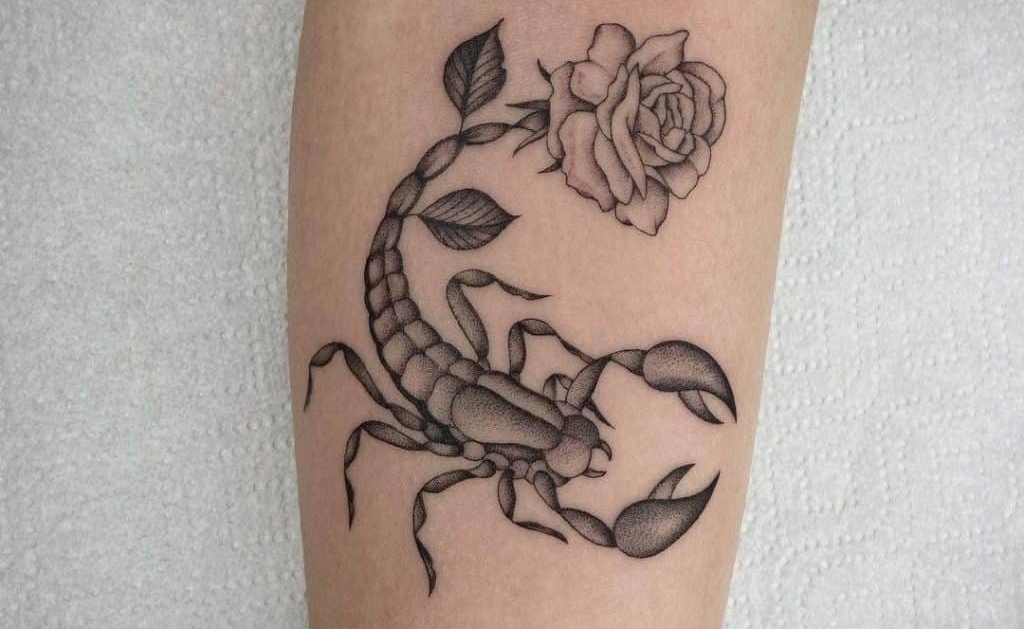 It symbolizes resilience, courage, danger and strength. One where the scorpion's tail is raised can be used to warn those who want to see you fail.
The tattoo is mostly masculine but can be inked on ladies who are incredibly defensive. Black ink is noticeable on almost all types of skin tones.
More tattoo ideas on the site https://www.tattooawards.com/tattoo-ideas.