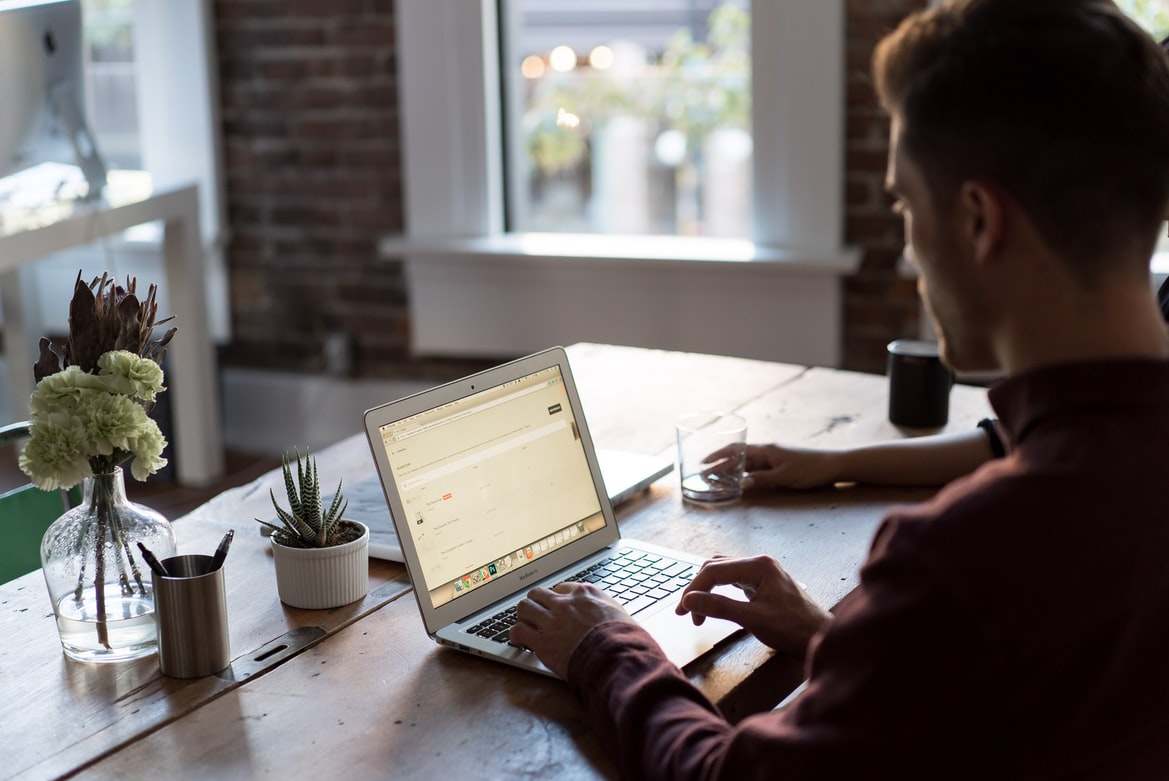 Do you have a room in your home that you plan to use as a home office in the future? But somehow from the overwhelming responsibilities you had you did not have time to rearrange it and use it for this purpose. Now you are overwhelmed with things you do not use at home, and you have planned to get rid of them at some point. Maybe now is the right time to vacate that room and remodel it into a home office.
Whether you work from home or have a hobby that you do, or make handicrafts that you sell online, you need a place where you can do these activities. A place where you will not have any distractions and you will be able to complete your work responsibilities in peace and quiet. The living room and the bedroom should not be the place where you will leave the documents from work, you should have a separate office in the home where you can do this.
So, let's start working, empty the space in the room you are not using, and start its transformation together.
In addition, we will give you some tips on how to make this room appealing.
1. Start with the walls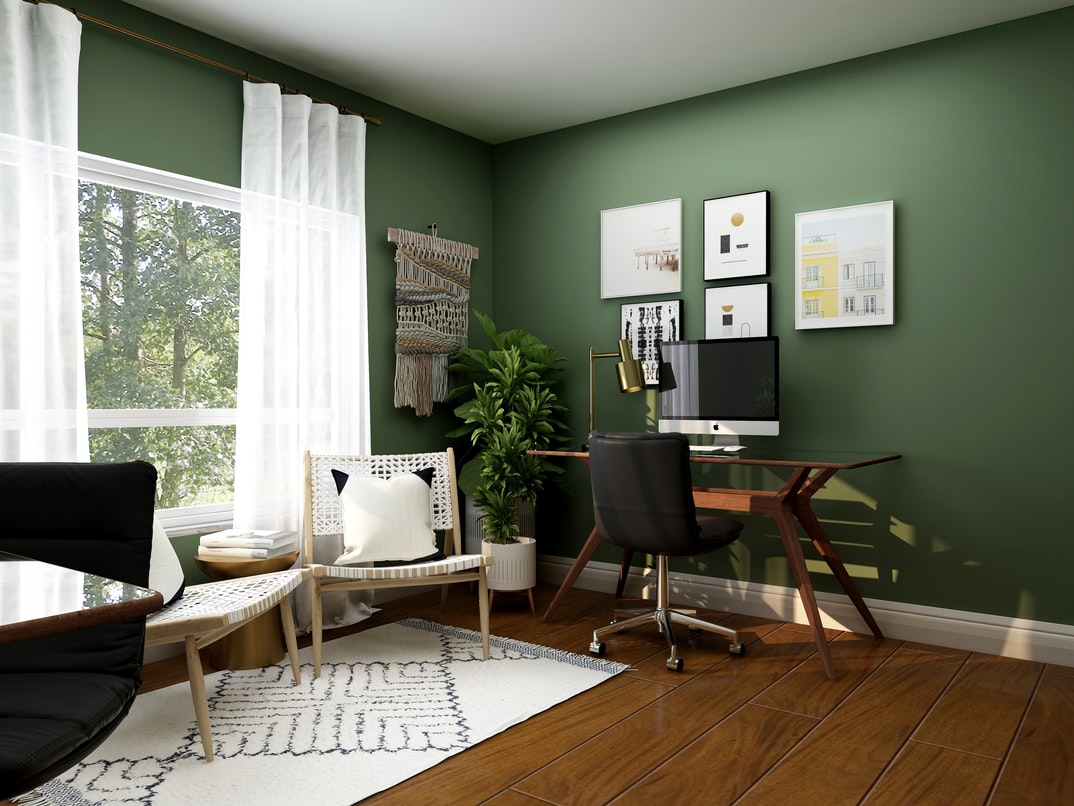 The room would look too dull and simple if you leave the walls white. Instead, you can choose another option such as painting them with some wall paint. Choosing a pastel color would always be the right choice because it is easy on the eyes and will bring great freshness to the room. Or as another option, you can consider gluing the wallpaper to the walls. If you open an online store where these wallpapers are sold, you will notice that the choice of colors and patterns is huge and it will be difficult for you to decide which wallpaper to choose from the huge offer in front of you. But I am sure that you will make the right choice and immediately decide on what suits you best.
2. Discard the carpet
I think it's time to throw away the stale and stained carpet that for years only catches dust in this room. You do not need a rug in your new home office. It would look much better if you put a wooden floor that would ideally fit in the new furniture and the beautiful pattern of the new wallpapers. A positive feature of wooden floors is that they are extra easy to clean. You will not need to spend time cleaning it with a vacuum cleaner, unlike the carpet that requires it. It is enough to clean it once a week with a mop and it will become clean and glowing. Also, wooden floor tiles are very simple and quick to assemble, this task can be done by you with the help of your spouse.
3. Create a wall gallery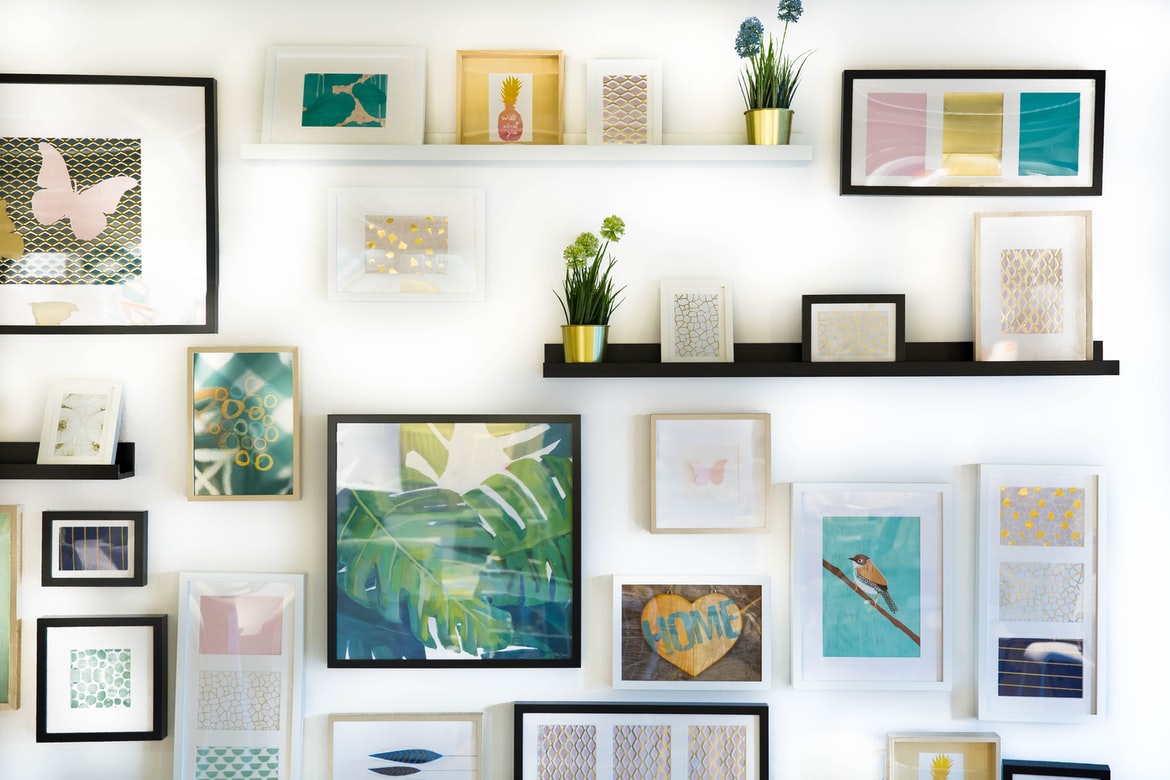 You do not even have to cover all four walls with wallpaper. You can leave one of them white or repaint it. And this wall can make a small mini gallery in your home office. You can attach beautiful landscapes from your favorite painters or you can frame your family photos and make them part of your mini gallery. During the breaks between conference calls, you will make yourself a hot drink and relax your brain while looking at the beautiful pictures on the wall. The smiles of your loved ones who will be part of the gallery will make you spend the rest of your working time and will give you the motivation to finish your work responsibilities faster.
4. More light
It would be ideal if you have a huge window in the room, through which daylight will enter and your room will be well lit. However, if you do not have the opportunity for daylight, it would be desirable to have more lamps or wall lamps that will illuminate the entire room. The brighter the room, the better it will be for you to work in it. If you think that at some point you can notice the strong light, you can install dim lights that you will use as needed.
5. Plants are always a great idea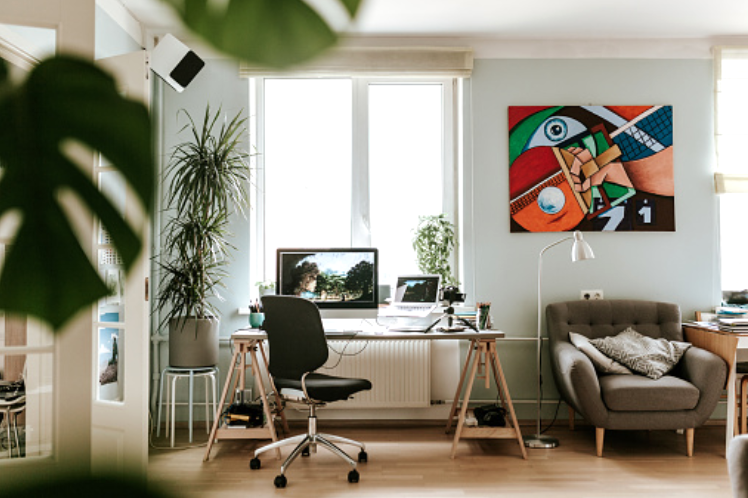 Even if you are not a big fan of flowers and plants, it would still be a great idea to have a few in your home office. They simply break down all the monotony that exists in it and make the room look warm and fresh. If you think that from work responsibilities you would forget to water the plants, choose one that does not require much attention, such as a cactus. Or as an option that you can consider, is to buy a flower arrangement at least once a week. This flower arrangement can be a great decoration for your desk. The office will captivate with the scent of fresh flowers.
If you want your home office to have a modern look, you can check out foyr.com for more tips. On this page, you will find more tips on how to transform your home office. You will have the opportunity to get acquainted with all the latest trends for this year, and what is what should be essential in your office. So, go ahead click on the link faster, so you do not miss any important advice on how to rearrange and decorate the home office.
If you have finished emptying the empty room in the house, now comes the fun time to transform it into something new and give it a special name, the office. I hope the above tips will be of great help to you and will make you transform it as you have always imagined it. I hope that you will create your special place wherein peace and quiet you will finish your work responsibilities without additional stresses and distractions. It does not take much for an empty room to get a new fresh look, the most important thing is that you are satisfied with the end result and that your new home office helps you to highlight victories and successes in the field of work.