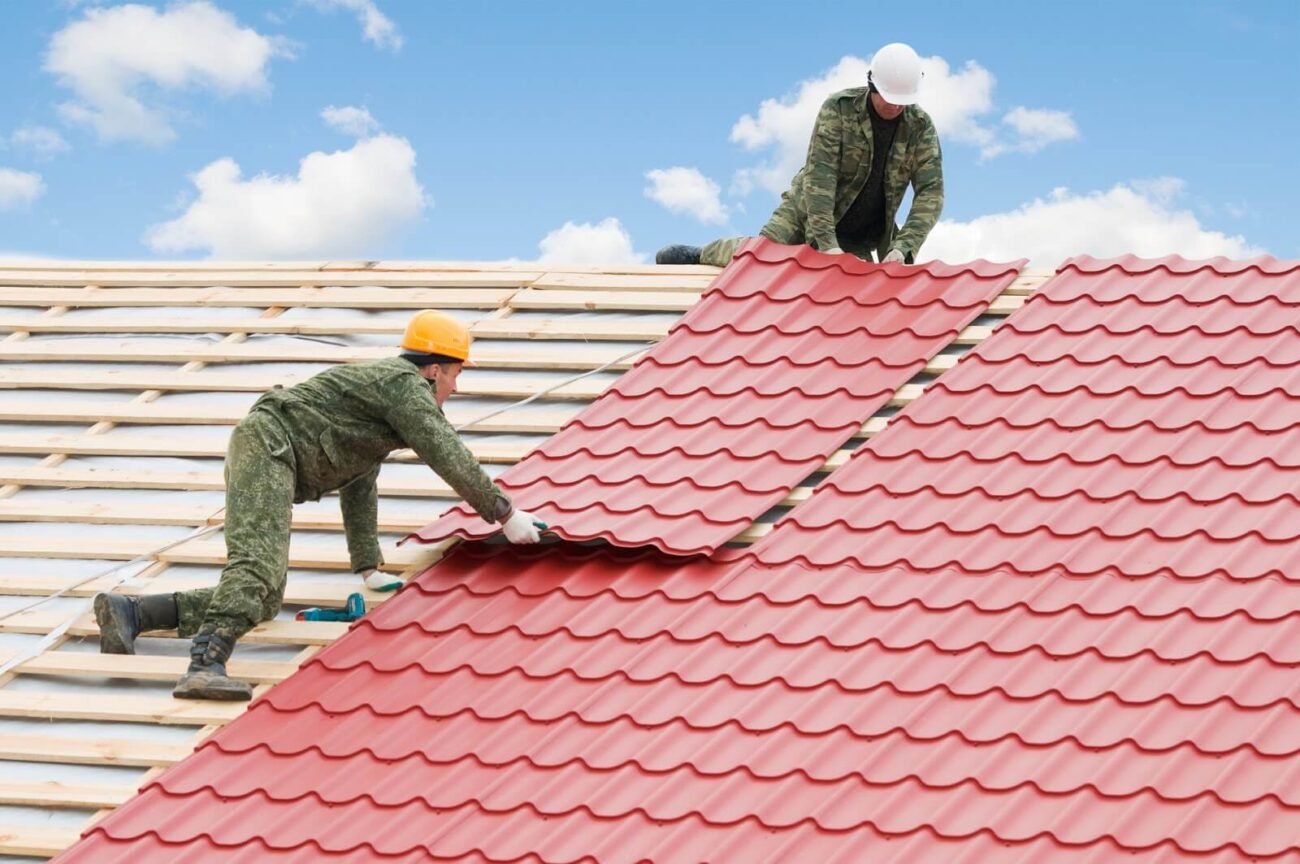 Depending on the company you choose, the process of getting your roof repaired or replaced can be manageable or extremely stressful. While there are plenty of experienced and trustworthy roofers out there, fraud and scams in the roofing industry are more common than one might expect. One way to avoid getting taken advantage of is to take a close look at your roofing contract when you hire a roofing contractor.
Companies offer roofing contracts as a way to protect both themselves and the consumer. What are the red flags to look out for when signing a roofing contract, and what can you expect from the process?
What is a Roofing Contract?: The Basics
A roofing contract is a legally binding document which lays out the details of a roofing job. It's also referred to as a job proposal or an estimate. The purpose of this document is to make sure both parties know exactly what is expected in terms of labor, materials, cost, time frame, and more. Visit our website for further information on roofing contractors or call our team.
The roofing company and the customer both need to sign the contract before any work can begin on the roof. If anything in the contract comes as a surprise to the customer or is not what they are looking for, they have the opportunity to discuss it with the company. This way, you can either clarify or adjust the contract before it becomes legally binding. Specific laws pertaining to roofing contracts are enacted at the state level.
When and Why Are Roofing Contracts Necessary?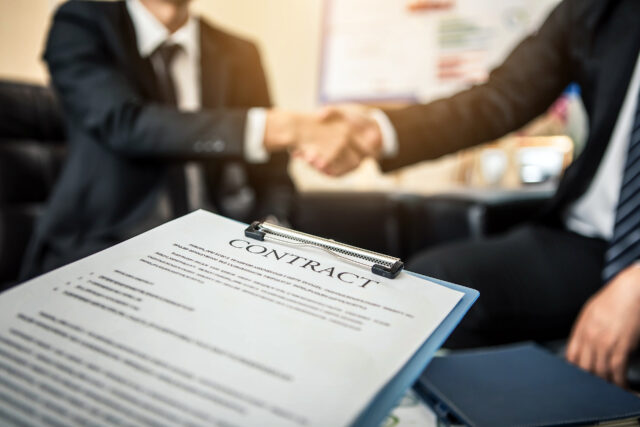 Roofing contracts aren't like cell phone plan contracts. In the case of a cell phone plan, the phrase "no contract" could be a big draw. It means that you are not bound to that particular phone plan and you can change your mind at any time, which is good news for a consumer. However, when you're having roof work done, no contract is a big red flag.
A roofing contract puts everything into writing and binds both parties to an agreement. On the homeowner's end, it lays out what you can expect to pay for the work. On the contractor's end, it shows what work will be done, what the time frame will look like, and more.
The contract benefits both parties. For the roofing company, it makes the pay expectation clear and reduces the likelihood of being shorted by the homeowner. For homeowners, there is sometimes a concern that a contractor is not going to finish their work in the agreed-upon time, or that they will end up paying more than they initially agreed to. The contract gives both the roofer and the homeowner something to refer back to in order to stay on track.
A roofing contract is necessary for every roofing job. If you are not asked to review and sign one before work begins, the work should not begin.
What Should Be Included in a Roofing Contract?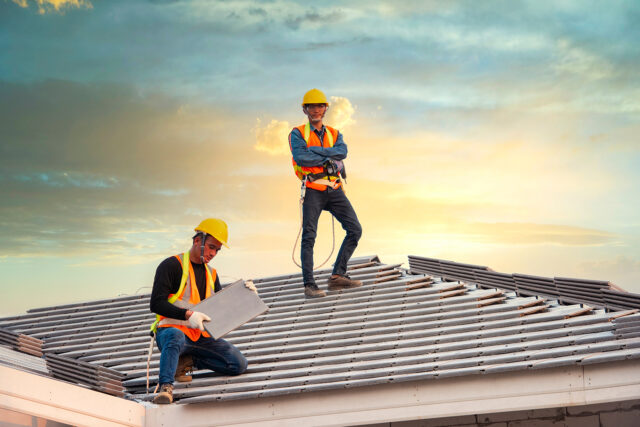 Always make sure to read a contract before you sign it. Here is a rundown of what should be included in every roofing contract. If a piece is missing, talk to your contractor about it!
Warranties
Warranty information is one of the most important pieces of your roofing contract. This is what protects you as the homeowner against shoddy work or installation mistakes and ensures that you don't have to just "live with them" if they happen.
Project details
The roofing contractor should lay out the entire scope of the project so that it's clear to the homeowner. These details include what is to be done with your current roof (tear-off, repair, etc.), what materials will be used, and the general plan that the roofing contractor has hashed out.
Estimate and payment schedule/terms
It's helpful to know exactly how much you can expect to pay and when before the work starts. Your contractor may or may not offer payment plans, so be sure you know the details of whatever plan you've decided on.
Time frame
You should be provided with a start and end date for your project. Delays are one of the most common complaints from homeowners having work done on their houses, so it's extra-important to have your time frame in writing.
Insurance
Your contractor should have workers' compensation insurance to cover any injuries sustained during the course of your project. Of course, the hope is that there will not be any, but make sure that those details are included in your contract just in case.
Permits
Certain projects may require a permit, depending on your area. If you don't see any permits included in your contract, ask your contractor why. They may not have needed one, but just make sure.
Termination terms
Things happen and sometimes, you need to get out of a roofing contract. Whether your financial situation changes, there's a sudden move, or some other reason, you'll want to make sure that there are terms included in your contract for terminating the job. These terms can include how much notice you must give the roofer, payment details in the event of termination, and more.
Can I Negotiate a Roofing Contract?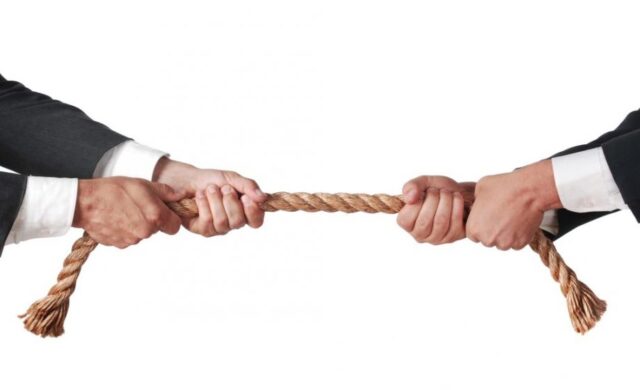 Let's say you're sitting down to go over the fine print with your roofing contractor, and you spot something in the contract that looks odd to you. Can you negotiate with the roofer to change it?
You can always negotiate a roofing contract before signing it. Though the roofer may not say yes to your counteroffer, they should always hear it. If a contractor tells you that you cannot negotiate, be aware that this is a red flag.
Do Roofing Contracts Change?
If you've ever watched a home renovation show, you know that things can change at a moment's notice when a home is being worked on. Unexpected damage may be found, the roofers may run into a material shortage- the possibilities for a change of plans are endless, so what happens to your contract in those cases?
In the case of unavoidable price increases or changes to the plan, the roofing contractor would have to file a change order or an extra work order. A change order covers any type of change to the contract, while an extra work order is specifically for changes that will increase the price of the work. These changes must be discussed with the homeowner and signed off on before they can take place.