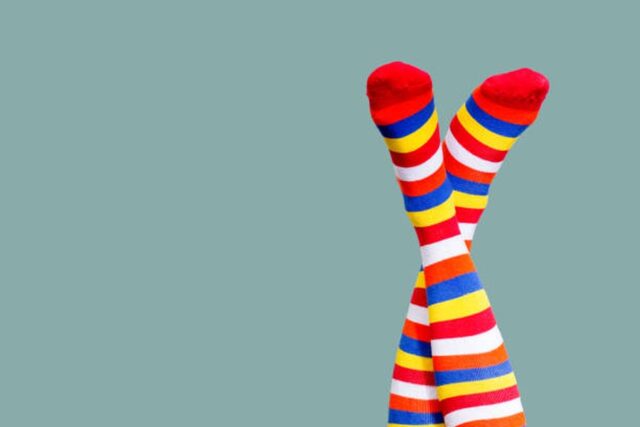 Some people consider socks a necessity while others consider them a part of their personality; a chance to showcase their individuality. It might sound like a heavy statement, but, according to a new study, the choice of your socks tells a lot about your personality and how people look at you.
Wearing cool-looking custom printed socks can bring out a whole new dynamic to your dressing and character. So, if you only consider socks as a means to cover your feet, read this blog for a change in perspective.
Custom printed socks help to show off your potential. As humans, we all are accustomed to conforming to norms, including the way we speak, act, and dress. Anyone who doesn't follow the standards seems like a weird person.
However, socks are a different story altogether, they are not always visible, especially while wearing trousers. Custom printed socks give a glimpse of your personality without being too loud.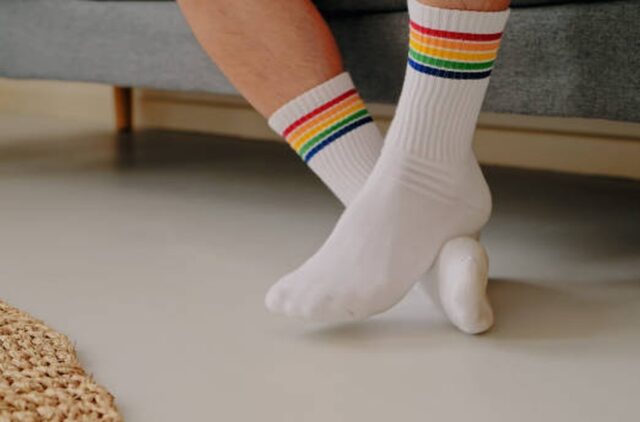 Helps create a huge first impression: A study by the journal of consumer research concluded people with non-conforming attitudes are seen as more competent and carry higher social status. People view them as creative and progressive, and successful. You can add to the spark deliberately with brightly colored printed socks.
Show off your fun side: Some people always struggle to show their personality, and people assume they are plain. Custom printed socks help to reveal tidbits of your intriguing personality on your behalf.
Unleash confidence: As soon as you gather the courage to unleash your unique personality, your confidence level goes up in every area of your life. The choice to wear whatever you like can start with bold custom printed socks; then, you can try out other things.
Give life to plain outfits: A unique pair of printed socks can give a bit of pop and funk to your basic look. However, choosing the right pair of socks is essential.
Polka dotted printed socks: These prints are never out of fashion, you can wear them on skirts, dresses, bottoms, etc. They blend well with most apparel and look unique and trendy, you can easily stand out from the crowd.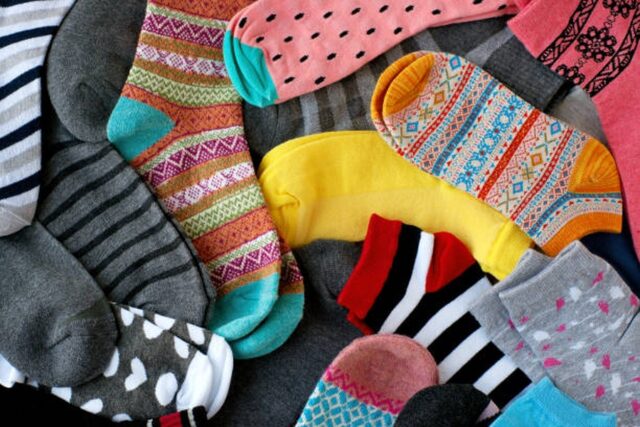 Checkered printed socks: Why only go with plain socks when you choose checkered printed socks for formal attire? Wear red-black printed socks when going to a meeting and steal the show. You can experiment with various color combinations and choose bold colors to give life to your formals.
Crew length printed socks: We have seen people not using socks with sports shoes to look cool, but it is pretty uncomfortable. You increase the chances of rashes, blisters, odor, and lessening the shoes' life. This time try wearing a pair of crew-length printed socks while wearing sports shoes, and you will feel the difference.
Vintage printed socks: If you like some old games like Pacman or Tetris and feel nostalgic, you can create custom printed vintage socks using them. Choosing these is a sure shot at getting some eyeballs and a conversation starter while adding vigor to your attire.
Stripe printed socks: Every man needs to have stripe printed socks in their wardrobe; they look great with formal and informal clothing. They bring out the personality and look appealing. When in doubt, go with these socks.
Let's dive into some of the boldly printed socks: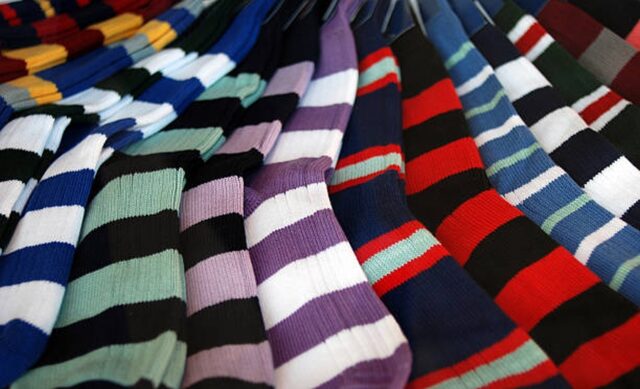 Custom face socks: If you want to show your personality, pay tribute to your favorite celebrity or loved ones – custom face socks are a fantastic choice. You can also use these as birthdays, anniversaries, or Christmas gifts.
Message printed socks: Printing messages on socks help show your stand on important causes, spread awareness, or be quirky. You can use these printed socks for gifts and giveaways apart from wearing them yourself.
Custom cat socks: You can print cat or dog socks and keep your favorite non-humans always with yourself. These are also helpful for gathering funds and raising awareness for animal welfare.
Show your love for food: If you can name all the best places to eat in your town, you are a certified food lover. Use food-printed custom socks to show your love for food. You can also use these socks to grow your social media followers; food is a big hit on Instagram and TikTok.
Love for sports: Do you love working out, or are you a huge sports fan? Customize socks with your favorite sports activity, show your passion, and motivate the people around you.
Tips for wearing custom printed socks: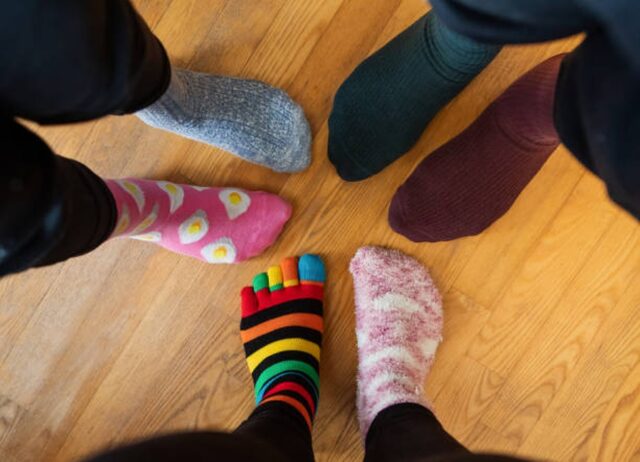 You don't need to wear your custom printed socks everywhere. If you are meeting people for the first time in a business environment, you can avoid them.
Try to color coordinate printed socks with the shirt or bag for creating a theme.
When wearing plain outfits, wear bright printed socks with patterns for adding flavor to your style.
Always use printed socks for informal events like birthdays and anniversaries – if there is a theme, you can design socks with that particular theme.
For women, wearing contrasting socks with short dresses looks lovely.
Printed socks are a valuable item to your wardrobe for giveaways, creating awareness. You can choose any style, design, and print, but you need high-quality socks for making the best impression. EverLighten has over eighteen years of experience manufacturing custom printed socks for businesses, startups, NGOs, influencers, and more.
Factory-direct pricing: They are a factory and not middlemen, ensuring custom socks at the most competitive factory direct pricing.
100% quality check: Their quality inspectors check each sock for quality; only the best socks reach you.
Real people, real service: At EverLighten, they love helping people, and they help every customer from the start to the delivery of socks.
Custom socks, no minimum: They accept every order without limiting the minimum quantity.
Fast turnaround: With their dedicated factory, they manufacture every order in the least time possible.